Influencer Marketing may not sound that new or exciting to you. 👂 Still, in the world of recruitment, it is an entirely new phenomenon. 
So what is Influencer Marketing all about? In short, organisations pay a person with a large platform to promote your product/service. This form of marketing is often used as a part of brand awareness, but it can also come in handy to support PR processes. The so-called influencers promote your content via the channel on which they have collected the most followers. You must have come across some well-known Instagram models of famous YouTubers before… 🤳
The principle is the same when it comes to recruitment. Find a well-known recruitment influencer who suits your organisation, and turn them into your ambassador. Give them tasks like promoting vacancies on Instagram or filming an office tour for their YouTube channel. The number of applications in your inbox will peak in no time!
Influencer Marketing is still fairly new and undiscovered territory for recruiters; all the more reason to jump that bandwagon as soon as you can. You won't only distinguish yourself from your competition, you'll also become an expert in a trend that will undoubtedly become an even hotter topic in the next 5 years.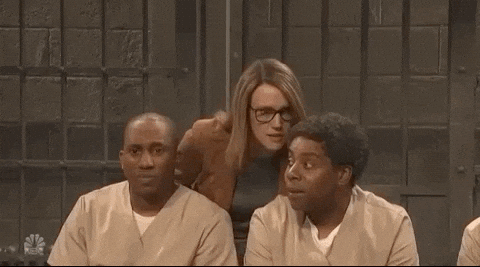 Do you remember when you effortlessly received hundreds of applications for every published vacancy? Yeah, good old times… Well, those times are over. ⌛ Let's face it: candidates don't trust recruiters as much as they used to. A mere 'we're the best, trust us' doesn't cut it anymore to convince a candidate to apply. So how do you convince them in this day and age? That's right: Influencer Marketing. Fair enough then, what are the advantages, you may be wondering. We've listed a few for you!
1) Extensive reach 👨‍👩‍👧‍👦: You probably don't want to hear it, but publishing your vacancies on a few job sites is not enough. Job sites are numerous, which lowers the chances of relevant candidates finding your vacancy. Influencers have an established and extensive reach, brimming with people that consume their content actively and willingly. Followers voluntarily spend time interacting with, sharing, and even waiting for influencer's posts, simply because it is personal content. Are you after a specific target audience? No problem! Different niches have different influencers. Get your online digging shovel handy, and find the right influencer for your target audience.
2) Attracting a (young) target audience: The Millennials/gen z's are mostly young and creative digital natives who have fully mastered today's technology. I can almost hear you thinking: "Millennials are impossible to attract". The solution? Influencer Marketing! These generations immerse themselves in content of their favourite influencers on a daily basis, making it the ultimate way to attract them.
3) The messaging 📨: As experienced content creators, influencers have mastered the art of getting the message across the right way. Give influencers the chance to interpret and communicate your vacancy to their audience in their own unique way, and you'll be talking to the perfect candidate before you know it. 
It's not always easy to find the right person to become an ambassador for your organisation. In fact, it can almost be impossible to find that perfect influencer to represent your brand! Are you really struggling to find someone who fits the job? Why not become your own influencer! Incoming: 3 tips to recruit like a social media influencer.
1) Be authentic: As we said, influencers are message-delivering experts, usually able to guarantee that their followers will welcome any message with open arms. How, you ask? They are authentic. Millennials/gen Z's love authenticity and honesty from people they can relate to. Leave those cheap sales talks tucked away, and strive to stay as authentic as you can be. Besides, this will also do wonders for your employer brand.
2) Communication skills 💬: It goes without saying that authenticity and transparency will have zero effect if you don't possess the necessary communication skills. To repeat ourselves once again: the most important factor of Influencer Marketing is the way the message comes across. If you don't know how yet, practice until you do! 
3) Interact with your audience: Posting content the right way isn't the only vital factor here; communicating with your followers is also a must! This way, you're showing that you are approachable as an organisation, and your relationship with customers will improve significantly. 
Influencer Marketing is going places!🤳 Time to work it into your recruitment strategy asap.