Recruiting via Facebook: testing, testing, and some more testing
"Never make assumptions" they say, and that fully applies to the world of Facebook Advertising! If you recruit via Facebook, you can't just assume that your ad will be successful. It's a process of trial and error that you will fine-tune along the way, using tests to your advantage. We've listed the most well-known tests for you here. 📝
A blue background? Or green after all? Do you want to explore which copy, images
, or call-to-actions work best for your audience? We recommend giving A/B tests a go. With an A/B test, or split test, you design two or more ads that only differ on one aspect. For example, a photo versus a video with the same text. Your target audience will be split in two: A and B. Every group will be shown a different version of your ad. The aim is to gain more insight into which ad leads to the most conversions by sending them out onto the world wide web simultaneously.
There are two types of split tests. You can choose to rely on the standard test that Facebook offers, which you can select in Facebook Ads Manager when you create a new ad. Or, you can design your own A/B test by arranging two different ads under 1 adset in the Ads Manager. 
If you choose Facebook's split test, you'll need to choose the length of your campaign and what aspect you would like to test beforehand. Facebook will show you which ad came out on top when your campaign is finished.
So why would you make the effort to design your own A/B test if Facebook can do it for you? Well, the Facebook split test includes two significant disadvantages. Once you have started a test, you can't make any changes to your ads. The ads 'freeze' for the entire duration of your split test, leaving you a helpless bystander. This could be a problem if you would like to adjust your ads after starting the split test. Did you make a typo? You won't be able to correct it during a test. 
You will also specify the goal you are trying to achieve with your split test. You may want to test impressions, link clicks, or page views, but you're not testing the effect on applications this way. Facebook will target people that are most likely to view the ad, most likely to click on it, or most likely to take a look at your vacancy page. To specifically know which ad generates successful applications, you can set your goal to conversions, but you'll have to expect at least 50 conversions per week and per split test for this to work. Not expecting quite as many?  In that case, the conversions goal won't be very effective. Instead, you can shift your goals towards impressions, link clicks, or page views. Facebook will show you which ad won in the category of your chosen goal at the end of the split test. Bear in mind that those results don't necessarily correspond with the number of applications. 
Here's a scenario for you. According to your latest split test, ad A results in more clicks than ad B, but your own analytics show that ad B has gotten more candidates to apply than ad A. Facebook will automatically optimise efforts for ad A, while you would rather focus on ad B! In this scenario, you're better off creating your own A/B test so that you stay in control of your campaign. 
Be mindful not to make that classic rookie mistake when setting up your own A/B test: stuffing too many variables in your test at once. 🤦🏻‍♀️ You won't be able to tell which variable generated a higher conversion and which didn't. 
Analysis tools offer a range of advantages when you're reviewing the effectiveness of your campaign. They provide a wealth of information that can help you to refine and adjust your assumptions. 
We focus on 3 tools in particular:
Facebook Ads Manager

Google Analytics

Google Tag Manager
Facebook Ads Manager can generate several performance reports. These reports contain all the necessary information to analyse the success of your campaigns, right down to the tiniest detail. They provide information about the number of conversions, the CTR (click-through rate), CPC (cost per click) and CPR (cost per result). Not too shabby, right?
You can also find out how many people visit your landing page and subsequently apply to one of your vacancies. However, this information will only be available to you once you've added the Facebook Pixel to your website. Don't forget to install this powerful little pixel before you start recruiting via Facebook. 
If you are running other campaigns alongside your Facebook ads (Google Advertising, LinkedIn, SEO campaigns), it can be difficult to keep a clear overview of your success ratio. Google Analytics is your knight in shining armour here. This handy tool from Google shows all your online campaigns in one overview, so that you can easily compare them at a glance. 👁 You'll instantly know which campaign is successful and which isn't. The analytics provide a magnitude of information about on-site behaviour and show how users navigate through your website. 
Google Analytics will also teach you how visitors got to your website in the first place. It's not uncommon for someone to click on your ad, scroll through your vacancy page, and exit the page for the day. After a good night's sleep, they may Google your vacancy again to submit an application! Google Analytics will show you the detours that candidates have taken in their journey to apply. 
An additional tool that can help you identify the areas that need some more TLC, is Google Tag Manager. Google Tag Manager assists in adding HTML- en javascript tags to your website to capture more extensive data from your visitors.
You can send a tag on a mission to measure exactly how many visitors spend at least 30 seconds on your website before leaving again. Tags like this provide a lot of information that can gain quite significant insights. Suppose you get fantastic results when it comes to clicks on your ads, while not receiving any applications… Thanks to Google Tag Manager, you'll be able to send an integrated tag to solve mysteries like this. You'll quickly see whether your visitors have even spent 30 seconds or more on your website, and if not, you can probably conclude that they didn't get the information they expected when they clicked on your ad. Your campaign and job posting might not be on the same line (anymore). Always double-check that the correct landing page is linked to your vacancy ad! 
Are you ready to test your assumptions? 💪🏼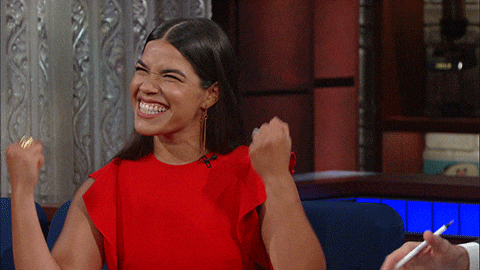 Are you currently looking for employees? sympl can help you!